Manchester United Marcus Rashford has gotten the Red Devils faithfuls excited on the possibility of what might happen next season after he posted a photo of him and Jadon Sancho together as they returned to training with the England national team.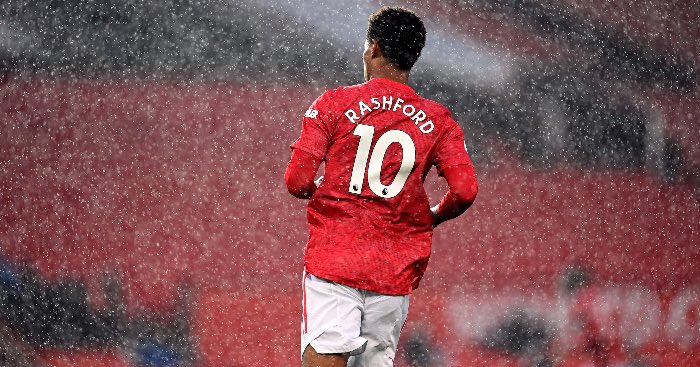 Borussia Dortmund winger Sancho is a renowned transfer target for Manchester United.
Marcus Rashford posted the picture with Sancho in England training alongside the caption 'Little bro'. His agents D N May sports management then responded to the photo via tweet with the message that the two players are enjoying each other's company.
D N May sports management is the agency managing Rashford and his brothers Dwaine Maynard and Dane Rashford are in charge of the agency.
Manchester United fans were excited with that development involving Marcus Rashford and his agency. It prompted one fan to hint that the two players could be enjoying each other's company at Manchester United next season and that drew a cheeky winking emoji from the D N May sports management Twitter handle.
Manchester United will have to agree a deal with Dortmund if they want to sign Sancho this summer with the Germans open to a sale as long as their asking price is met. Recent reports claimed that the Red Devils are in talks with Dortmund and all parties are increasingly confident that a deal could be done this summer.
The signing of Sancho could be a game changer for Manchester United in the quest for the Premier League title for almost a decade. The club wanted to sign him last summer but they could not secure his transfer due to the €120m transfer fee slapped on him by Dortmund. The asking price for the winger is now less than €100m this summer with two years left to run on his contract.